Take advantage of daily French and European departures
• 94 sites
• 9 plateforms
• 200 000 pallets/year
of which 10 000 are exports
• 60 partners
• 20 years of know-how
Our concept
Palette Plus has existed for 20 years, and was built around a driving principle, unique at that time : centralize all the information and maintain operational agility.
The advantages?
centralized billing
shipment's traceability through a single IT system
overall visibility on operations
The Plus?
Quality Center Management:
anticipate delays in deliveries,
manage operations, ensuring routing solutions,
support our partners with dedicated action plans.
Quality is the cornerstone of our business. Honoring our commitments is our pledge of credibility.
Our
products
A routing solution BtoB and BtoC, for all packed palleted merchandise, not overspilling.

Our
services
Built to match your stakes.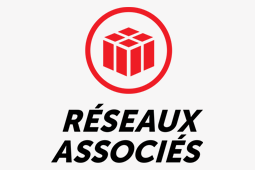 The strength of our partnerships with other networks allows us to offer you routing solutions for your parcels.
read more
→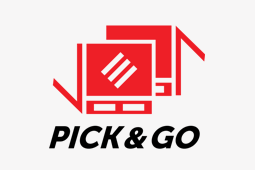 The chance to increase your volumes by adding pick-ups merchandise, that shall be treated as standard shipment under the same procedure, same tracking and with a dedicated contact point.
read more
→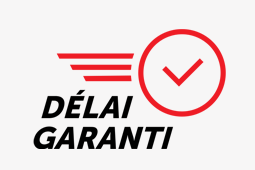 The leisure of offering your clients delivery time, 24, 48, 72. We ensure the tracking and the commitment of the paid delivery time.
read more
→
News
6th of June 2017, opening of the Toulouse platform. The opportunity of offering a departure plan from South West to all destinations in France and Europe.

learn more

→
AMENAGEMENT SERVICES
AXIUM
Badaroux
Benito
Brossier
CHARBONNIER
CHATEL Transports
CLL Transports
Cogepres
COUPE
Cransac
CST PROFRET
Dauphin
Ducros
ESCORT
ETOILE LOGISTIC DISTRIBUTION
EXPRESS CATALAN
FLORCZAK
G.T.L.S
Gervais
Geze
Heppner
JACQUEMIN
JOST
LACASSAGNE
LE SEYEC
LEBEL SA
LOCATRANS
Lorraine Messagerie
Masoyer Gardon
Monnier Borsu Sotradel
MERY
MESSAGERIE ANNEMASSIENNE
MESSAGERIE ATLANTIQUE
MESSAGERIES TOULOUSAINES
MINI-TRANSPORT
MRCI
Normatrans
PREVOTE Messageries
Quercy
REGIS MARTELET
Riquier
Rivals
RLT
Rousset
SATD
SDTL
Sellier
Simonin
SLBO
SMTRT
STEM
STG
STLB
Subra
SUD TRANSPORT
TCP
TDL messagerie
TEAM UNION LOGISTIQUE SERVICE
TME FRANCE
TRANSLOCAUTO S.A.S
TSE
VARILLON
ZIEGLER
TSP 21
2 rue du Bailly, 21000 Dijon, France
TSP 31
10 chemin de Fondeyre, 31200 Toulouse, France
TSP 37 : +33 (0) 2 47 50 74 45
8 rue Gaspard Monge, 37270 Montlouis sur Loire, France
TSP 51
Rue des Crayères, 51520 Recy, France
TSP 63
4 rue Costes et Bellonte, 63017 Clermont-Ferrand, France
TSP 69
11 rue Calmette, 69740 Genas, France
TSP 84
203 rue de Gallias, 84000 Avignon, France
TSP 94 : +33 (0) 1 46 75 95 52
Sogaris - Bâtiment L30, 94000 Rungis, France
TSP 95
14 rue Chauvart, 95500 Gonesse, France